Man Utd statement on Antony in full as club says winger won't return to training after abuse allegations | The Sun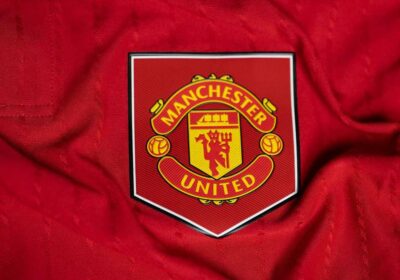 MANCHESTER United have issued a full statement on Antony saying the winger won't return to training after abuse allegations against him.
The striker, 23, was withdrawn from Brazil's squad for two World Cup qualifying matches amid police investigations into allegations made by his former girlfriend Gabriela Cavallin.
Antony strongly denies all allegations against him and vowed to clear his name.
"Manchester United acknowledges the allegations made against Antony," the Premier League club said on Sunday.
"Players who have not participated in international matches are due back in training on Monday.
"However, it has been agreed with Antony that he will delay his return until further notice in order to address the allegations.
Read more Sports News
Man Utd reveal Antony WON'T return to training after ex's abuse allegations
Man Utd must drop 'abuser' Antony just like Greenwood, says star's ex
"As a club we condemn acts of violence and abuse. We recognise the importance of safeguarding all those involved in this situation, and acknowledge the impact these allegations have on survivors of abuse."
"I have agreed with Manchester United to take a period of absence while I address the allegations made against me," the player wrote in a post on Instagram.
"This was a mutual decision to avoid distraction to my teammates and unnecessary controversy for the club.
"I want to reiterate my innocence of the things I have been accused of, and I will fully cooperate with the police to help them reach the truth, I look forward to returning to play as soon as possible."
Most read in Football
SPA-RTY ANIMAL
Inside Jack Grealish's quiet '£20,000' birthday at £5,000-a-night log cabin
DON AND DUSTED
Man Utd misfit Jadon Sancho offered Dortmund escape route after Ten Hag rift
SHAME ON YOU
Man Utd must drop 'abuser' Antony just like Greenwood, says star's ex
Great scot
England ace 'considering ditching Three Lions' if Scotland secure Euro 2024 spot
Both Brazil and Greater Manchester Police are investigating the allegations.
Two more women have since come forward to claim they were physically assaulted by Antony, who has not been arrested or charged and has denied those claims as well.
Women's Aid said: "We welcome the decision that following serious allegations of domestic abuse and violence against women, Antony will not be returning to training or games for @ManUtd until further notice, as this situation is addressed.
"Safeguarding must always be the priority."
Brazil began their 2026 World Cup qualifying campaign with a 5-1 win over Bolivia on Friday and face Peru on Tuesday.
United are currently 11th in the Premier League with six points from four games and host Brighton on Saturday.
How you can get help
Women's Aid has this advice for victims and their families:
Always keep your phone nearby.
Get in touch with charities for help, including the Women's Aid live chat helpline and services such as SupportLine.
If you are in danger, call 999.
Familiarise yourself with the Silent Solution, reporting abuse without speaking down the phone, instead dialing "55".
Always keep some money on you, including change for a pay phone or bus fare.
If you suspect your partner is about to attack you, try to go to a lower-risk area of the house – for example, where there is a way out and access to a telephone.
Avoid the kitchen and garage, where there are likely to be knives or other weapons. Avoid rooms where you might become trapped, such as the bathroom, or where you might be shut into a cupboard or other small space.
If you are a ­victim of domestic abuse, SupportLine is open Tuesday, Wednesday and Thursday from 6pm to 8pm on 01708 765200. The charity's email support ­service is open weekdays and weekends during the crisis – [email protected].
Women's Aid provides a live chat service – available weekdays from 8am-6pm and weekends 10am-6pm.
You can also call the freephone 24-hour ­National Domestic Abuse Helpline on 0808 2000 247.
Source: Read Full Article