Forget Virgin.. Sky has slashed the price of its ultrafast broadband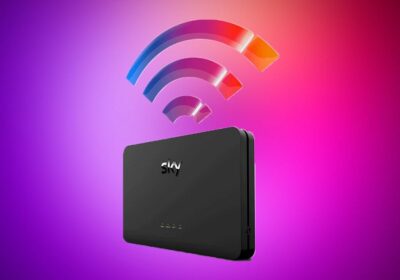 Sky has launched its early Black Friday deals including price cuts on its popular Sky Stream and Sky Glass packages. However, the telecomms specialists have also cut prices on its broadband speeds around for a limited time – including its most fastest speeds it has available. Yes you read it right – Sky is offering new customers the chance to get up to 900mbps download speed for the same price you would pay for 500mbps. 
For 18 months, you pay £48 a month which is the same price as its 500mpbs package. Sky claims it is perfect for hardcore gamers and households that download a ton of movies or series.
But that's not all. Sky has also slashed prices of other broadband packages that might suit your needs like its superfast and ultrafast packages.
Sky has slashed the prices of its broadband packages for early Black Friday deals.
The price cuts affect a wide range of products including its standard superfast broadband and its ultrafast broadband packages.
Sky is selling its gigabit broadband for just £48 a month where you'll get up to 900mpbs download speed – perfect for hardcore gamers and families who download a lot of movies and series.
The contract is for 18 months and will include a £0 set up fee.
It has cut the price of its standard superfast broadband to just £27 a month – taking on the likes of BT and TalkTalk with the price.
But for an extra £2, you can get the 145mbps ultrafast broadband for £29 a month if you can get the super-speedy broadband in your area.
Of course, it all depends on where you live which will dictate what speeds you are able to receive. When you choose the speeds that you want, Sky will check and inform you if you can get that package.
These aren't the only deals that you can get. We've also complied the best Sky deals if you want to find more Black Friday offers for 2023.
And if you want to find other deals from other broadband providers so you get the best bang for your buck, make sure you check out Virgin Media's offerings as well as TalkTalk.
READ NEXT

Sky Glass review
Sky Q review
Sky Stream review
Best VPN
Advert-free experience without interruptions.
Rocket-fast speedy loading pages.
Exclusive & Unlimited access to all our content.

Source: Read Full Article