Urgent Chrome upgrade released by Google – check your browser now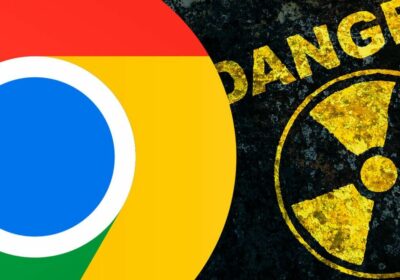 If your favoured internet browser happens to be Chrome, it's worth checking for an important upgrade from Google without delay. The US technology giant has just released a new version of its popular software after the discovery of a critical flaw that could leave users open to attacks from cyber criminals. What makes this update so urgent is that the bug has been given the dreaded zero-day rating.
For those not up to speed on the latest tech jargon, zero-day means the issue has already been spotted by crooks and is already being used in the wild.
"Google is aware that an exploit for CVE-2023-5217 exists in the wild," the company confirmed on its security pages.
Along with stopping any more attacks, the update also repairs a further nine issues in Chrome with four of them receiving a "High" rating meaning users shouldn't ignore the patches.
How to update Google Chrome on your computer
It's now vital that all users check their devices and make sure things are upgraded to the latest version.
Anyone using Windows, Mac or Linux  will be safe once they have version 117.0.5938.132 installed 
"The Stable channel has been updated to 117.0.5938.132 for Windows, Mac and Linux, which will roll out over the coming days/weeks," Google added.
As always the firm won't disclose more details about the flaws until it's certain that the majority of users have upgraded their web browser, but it's clearly serious so don't delay in making sure your PC is up to date.
We use your sign-up to provide content in ways you've consented to and to improve our understanding of you. This may include adverts from us and 3rd parties based on our understanding. You can unsubscribe at any time. More info
How to update your Chrome browser:
• On your computer, open Chrome.
• At the top right, click More .
Click Help. About Google Chrome.
• Click Update Google Chrome. Important: If you can't find this button, you're on the latest version.
• Click Relaunch.
Source: Read Full Article