Your Samsung Galaxy phone just got a 'critical' security update – download now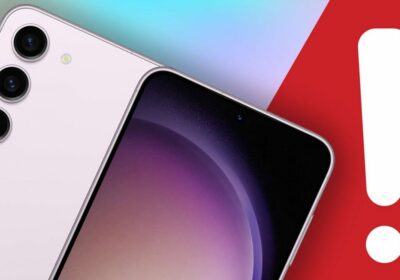 Samsung has just released a firmware update for its Galaxy smartphones that contains big fixes for 'critical' Android security issues. If you've got a Samsung phone it's worth grabbing your phone right now to check if the update is waiting to download.
The firmware update, which is part of Samsung's November edition of its monthly Security Maintenance Release (SMR) process, includes security updates from Google and Samsung itself and is designed to ensure you are safe from online threats, hacks, and other dangerous cyber activity.
According to Samsung, the November firmware update fixes 65 potential security holes, including four that have been assigned a 'critical' rating to underline their urgency. 55 other issues are labelled 'high priority', proving that there are countless security flaws out there that smartphone companies must work every day to keep away from their customers.
If you have a Samsung Galaxy phone, it's worth heading to your Settings app now to see if you have an update waiting for you.
"Please note that in some cases regular OS upgrades may cause delays to planned security updates," Samsung said in its release notes for the update. "However, users can be rest assured the OS upgrades will include up-to-date security patches when delivered.
"While we are doing our best to deliver the security patches as soon as possible to all applicable models, delivery time of security patches may vary depending on the regions and models."
Nearby Share: Android explain how mobile users can use feature
So, if you can't see any updates yet, you need not worry – you may have already installed it, or it will be coming down the line. Samsung has one of the best software update promises of any smartphone maker, offering most new models four years of Android OS updates and a lengthy five years of security updates like the one recently pushed out.
This security update comes as Samsung has also started to push out its latest Android platform update, One UI 6, to the Galaxy S23 series of phones. One UI 6 is Samsung's flavour of Android based on Android 14, Google's latest version, and will be coming to Galaxy phones released as far back as 2021.
Support fearless journalism
Read The Daily Express online, advert free
Get super-fast page loading
One UI 6 brings important behind-the-scenes updates to privacy features, as well as easier access to vital settings, a redesign of the Galaxy camera app, and more options for customisation in line with Android 14's colour palette picker for wallpapers, menus, and fonts.
Source: Read Full Article