Baby rapist with minimum jail term of six years loses appeal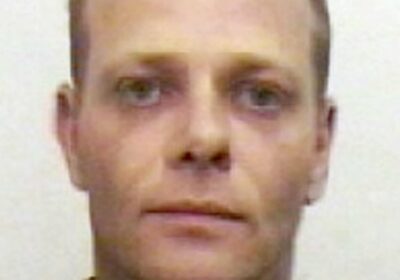 Baby rapist whose minimum jail term of just six years caused a national outcry has lost his eighth appeal to be freed
A notorious baby rapist whose minimum jail term of just six years caused a national outcry has lost his eighth appeal to be released on parole.
Evil Alan Webster, then 40, was sentenced to life in January 2006 but under the terms of his sentence would have been eligible for parole in 2012, despite the depravity of his crimes.
The monster was jailed alongside accomplice Tanya French, 19, who got five years, after he pleaded guilty to several counts of rape against a 12-week-old baby girl.
Webster took photographs of himself raping, sexually assaulting and abusing the baby, who was being looked after by French. The attacks took place between February and March 2004.
The initial sentence was challenged and in June 2006 a panel of five senior judges at the Court of Appeal, headed by the Lord Chief Justice, Lord Phillips, ruled that Webster's six-year minimum term was too short.
Alan Webster, then 40, was sentenced to life in January 2006 after he took photos of himself raping, sexually assaulting and abusing a baby 
Webster's minimum term was increased to eight years, a decision which was criticised as being too lenient. He became eligible for parole in 2014 and had his latest hearing in May 2023.
MailOnline can reveal that Webster, now 57, had his appeal to be released on licence rejected and he will also remain in a high security closed prison.
A spokesperson for the Parole Board said: 'We can confirm that a panel of the Parole Board refused the release of Alan Webster following a paper review.
'Parole Board decisions are solely focused on what risk a prisoner could represent to the public if released and whether that risk is manageable in the community.
'A panel will carefully examine a huge range of evidence, including details of the original crime, and any evidence of behaviour change, as well as explore the harm done and impact the crime has had on the victims.
'Parole reviews are undertaken thoroughly and with extreme care. Protecting the public is our number one priority.'
The trial of Webster and French, who was aged 17 when the abuse took place, at St Albans Crown Court, heard that the couple abused the baby at their home in Hatfield, Herts.
The mother of the baby, who was introduced to French by a friend, agreed to allow her child to be cared for while she decorated her new home.
The mother was unaware of the attack on her baby until detectives visited after finding photographs showing the abuse at Webster's home.
The court was told that the postal worker was obsessed with child porn after becoming hooked on illicit Japanese websites and babysitting gave him the chance to indulge his perverted fantasies.
He persuaded French to join him in his sickening assaults after drawing up a 'wish list' of his dreams.
The jury heard distressing details of his attacks, including being shown a photograph in which Webster is in the act of raping the clearly distressed baby while French feeds her with a bottle.
The pair were sentenced on the 10th January 2006. French got five years at a young offenders' institution with a further five years on licence.
They were told by Judge Findlay Baker: 'These offences were committed against the most vulnerable victim it is possible to imagine. There are no ways to express the abhorrence such offending generates. Your deeds speak for themselves.
'The baby's mother must carry with her for life the terrible knowledge of what you did. The impact was devastating.'
In a series of interviews with detectives, Webster admitted to police he was so twisted he could accept no sexual boundaries.
The couple photographed the rapes, pasting the pictures in an album so they could relive their vile acts.
Prosecutor Viv Goddard said: 'It's quite clear that both the defendants not only carried out their sexual fantasies but also enjoyed taking photographs.'
Police raided Webster's home in July 2005 after being told by Operation Ore investigators he had downloaded child porn.
Detectives discovered more than 225,000 images on his computer of which 7,000 were indecent. It was only then that shots of the rapes were discovered. The 'souvenir' photo album was found under Webster's bed.
The baby's mother said discovering the truth was the worst experience of her life.
French's defence said the teenager had been 'groomed and corrupted' by Webster, who admitted being the prime mover.
But French was told by the judge: 'The photos depict your part in a rape as it took place. It seems clear you did not shirk away from the acts in which you joined, but that you keenly looked forward to them.'
Detective Inspector Keith Tilly, who led the investigation, said outside court: 'Webster's crimes are among the worst I've seen." The NSPCC said: "This is a barbaric case.'
The Court of Appeal panel ruled in June 2006 that French's five year term was sufficient and she is understood to have been released from jail some years ago.
The decision to only add two years to Webster's sentence and to keep French's term at five years was criticised by the family of the baby girl.
Tanya French, who was aged 17 when the abuse took place, was jailed for five years. Her defence she had been 'groomed and corrupted' by Webster
They said in a statement at the time: '"The two years added to Webster's minimum term is simply not enough. This man should never even be considered for release.'
They added: 'French was as guilty as Webster and it is frightening to think that this woman could be released in just 19 months' time and even if she serves the full term of her sentence, she'll be released in just over four years' time.'
Attorney General Lord Goldsmith QC said at the time of the appeal decision it was possible Webster would never be released.
Speaking on the Jeremy Vine Show on Radio Two, Lord Goldsmith said: 'He has got a life sentence, he may never come out of prison.
'The most senior judge in the land actually said in the course of his judgement that such was his depravity that it's questionable that he will ever be released and he may die in prison.'
It also emerged that Webster had been convicted of a 'serious indecent assault' on a 14-year-old girl three years before he was sentenced for the baby rape offences.
Source: Read Full Article