Boulder County Sheriff's Office arrests man suspected of grabbing, pushing Platt Middle student – The Denver Post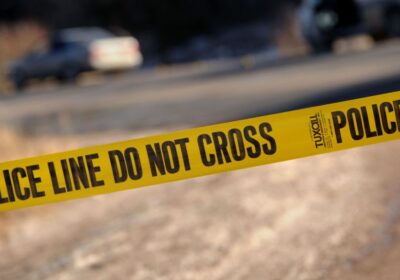 The Boulder County Sheriff's Office arrested a man accused of grabbing and pushing a girl who was walking home from Platt Middle School on Tuesday.
The girl told police she was walking home when she was grabbed and pushed down by a man on the walking trail near the school at 6096 Baseline Road, just east of Boulder.
She escaped by kicking and pushing the man away while screaming for help, according to a news release. After the girl got away, she called 911 and described the man to police.
Based on her description of the man, deputies located and arrested 32-year-old Cole Priest on suspicion of third-degree assault, false imprisonment and child abuse. Priest is being held at the Boulder County Jail on a $50,000 secured bond.
The Boulder County District Attorney's Office said it asked for a $100,000 bond "due to the community safety concerns and his criminal history." Online court records show Priest has prior arrests for third-degree assault, unlawful sexual contact and harassment.
"We appreciate the quick response by law enforcement," the Boulder County District Attorney's Office said in a statement. "It is a very concerning case and our office will work hard to ensure we reach the right result. … We will be working closely with the victim and law enforcement to determine the appropriate charges and outcome."
Priest is set for a hearing Thursday in Boulder County Court. His booking photo was not immediately available.
Police are continuing to investigate why the man grabbed the student, according to the sheriff's office. According to an affidavit, Priest said he did not remember why he was on the trail or if he grabbed the girl.
Investigators also believe there may be additional victims and witnesses. They are asking anyone with information to contact Detective Eric Robinson at 303-441-4822 or [email protected].
Platt Principal Brooke Daerr sent a letter to families detailing the incident, providing safety tips and urging students and families to report anything concerning to the school or through Safe2Tell.
"This situation is frightening, concerning and stressful for our Platt community," Daerr wrote. "Please know that myself and our counselors are available to speak to any student or family needing support."
The investigation by the sheriff's office included road, field, police dog and drone searches for the suspect. The Boulder Emergency Squad and the Boulder Valley School District's security team also assisted.
During the search, three after-school activities on the school field were allowed to continue, but no students were allowed to leave without an accompanying parent until the search was resolved, according to the letter from the principal.
Source: Read Full Article