Croydon stabbing: Boy, 17, is charged with the murder of Elianne Andam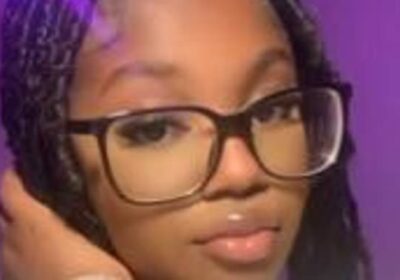 Croydon stabbing: Boy, 17, is charged with the murder of 15-year-old Elianne Andam who was stabbed to death on her way to school in Croydon
A 17-year-old boy will appear in court today charged with the murder of 15-year-old Elianne Andam in South London.
The suspect, who cannot be named for legal reasons, will appear at Croydon Magistrates' Court this morning.
A 17-year-old boy will appear in court today charged with the murder of 15-year-old Elianne Andam in South London 
Elianne's heartbroken mother broke down in tears yesterday as she laid flowers at the spot where her daughter died.
Dorcas Andam was consoled by husband Michael and dozens of relatives as they paid their respects to aspiring lawyer Elianne, 15.
It is claimed the keen gymnast and cheerleader died as she stepped in to defend her friend who was attacked as she got off a bus in Croydon, south London, at 8.30am on Wednesday.
Elianne was on her way to classes at Old Palace of John Whitgift private school when she was killed – leaving her loved ones devastated.
Yesterday evening around 30 relatives held a vigil at the city centre bus stop where she died, laying flowers as they consoled one another.
Bishop of Croydon, Rosemarie Mallett, read a powerful family statement alongside Elianne's aunt Marian.
'We, as a family are struggling to comprehend this painful tragedy that has happened to our beautiful daughter and beloved sister Elianne,' she said. 'Our hearts are broken. We are overwhelmed by sorrow and grief but our faith in the Lord is strengthening us.'
The statement described Elianne as 'a beautiful person inside and out' who was 'intelligent, thoughtful, kind and had a bright future ahead of her'.
Hours earlier they had told how their 'lives have fallen apart' while Elianne's dreams of becoming a lawyer 'have now been shattered'. The GCSE student's senseless stabbing has shocked the nation with Rishi Sunak yesterday saying he was appalled. Elianne has a six-year-old brother who she helped look after. Family friend Adama Dumbuya, 30, said: 'I just can't imagine what he is going to be like. She had a little brother. I know they were so close. She always looked after him. He is going to be so heartbroken.'
Witnesses said Elianne was killed after intervening in a row between a friend and a boy as they got off the number 60 bus.
The boy is said to have tried to offer the other girl flowers and a love letter to get back together with her but was rejected.
Elianne was stabbed in the neck with a 'sword-like' zombie knife as she tried to stand between them.
A bus driver tried to revive her and emergency services dashed to the scene but could not save Elianne. Police arrested a 17-year-old boy at New Addington tram station an hour later. He was in custody last night. Friends paid tribute to the victim last night, with one writing: 'Elianne died saving her friend. She died for the people she loved the most.
'She was there for her friends and family in a second, she made people laugh with her annoying jokes and was a right hand to the people she loved the most.'
Another wrote: 'Elianne is my sister, no words could even describe the person she was. People who met her can't even describe her to you because she was just perfect.'
The senseless killing has reignited anger over the knife crime epidemic sweeping London with Croydon among the worst areas in the capital. Mr Sunak called for longer sentences for 'the most heinous crimes'.
The Prime Minister told the BBC: 'It just illustrates the importance of clamping down on knife crime. The idea that a girl not much older than my own kids would have their life just cruelly ended in that way is absolutely shocking.'
Transport minister Richard Holden said London mayor Sadiq Khan must focus on knife crime.
But Mr Khan hit back, accusing the Tories of using the alleged murder 'as a political football'.
Elianne's friends were said to be sobbing and 'so emotional' at her school yesterday, according to Donna Murray-Turner, chairman of the local safer neighbourhood board. She said: 'Staff, teachers, talked about when Elianne entered a room you knew she was there. And her friends, as you can imagine, were sobbing. They were so emotional.'
Detective Chief Inspector Rebecca Woodsford, who is leading the investigation, said: 'My thoughts and the thoughts of my team are with Elianne's family.' She said officers were making good progress and were confident the attack happened near the bus stop rather than on the bus. A post mortem was conducted yesterday.
Source: Read Full Article