Daily horoscope for September 17, 2023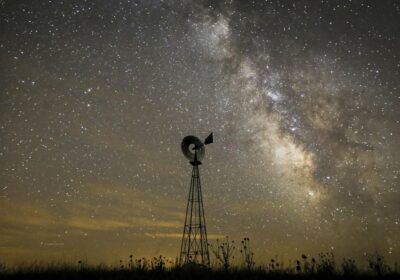 Moon Alert: Avoid shopping or important decisions after 9 p.m. EDT today (6 p.m. to 10 p.m. PDT). After that, the Moon moves from Libra into Scorpio.
Happy Birthday for Sunday, Sept. 17, 2023:
You are strong, determined and courageous. You have high standards and are committed to whatever you do. You don't overlook things. This is a year of service to family and others. Take care of yourself so you can be a resource to others. Personalize your home this year.
ARIES
(March 21-April 19)
★★★
You might feel pressured by someone today. You might think you have to agree. Or maybe you think you have to do what they want. You're an independent thinker, so you will do what you want. Tonight: Check your finances. This Week: Relationships become a stronger focus.
TAURUS
(April 20-May 20)
★★★
Certain issues might arise today, possibly connected with a pet, your health or your job, which triggers a strong desire to make improvements or make something better. Tonight: Cooperate. This Week: You want to work hard and more efficiently.
GEMINI
(May 21-June 20)
★★
Your focus is on home, family and repairs. Be smart and avoid power struggles with your kids. Go gently so you are part of the solution, not part of the problem. Take it easy. Tonight: Work. This Week: Expect fun-filled times with vacations and socializing.
CANCER
(June 21-July 22)
★★★
This is a fast-paced time for you, with short trips and conversations with others. You might be learning, too. Nevertheless, today, if you're wise, you will avoid power struggles with family members. Park your ego at the door. Tonight: Relax. This Week: Home and family will be an increasing focus.
LEO
(July 23-Aug. 22)
★★★
Power struggles with daily contacts, siblings and relatives are likely today. This, you don't need. What you want is a happy Sunday! Discussions about finances or your belongings are likely today. With Venus in your sign, you are smooth and diplomatic. Tonight: Cocoon. This Week: The pace of your days will accelerate! Busy you!
VIRGO
(Aug. 23-Sept. 22)
★★★
Your ruler Mercury is in your sign, which gives you the gift of gab. You'll know exactly what to say and when to say it. This is why you can adroitly avoid battles about money and possessions. Tonight: Conversations! This Week: An increasing focus on money, resources and your values.
LIBRA
(Sept. 23-Oct. 22)
★★
Today the Moon is in your sign, which makes you more emotional. Meanwhile, you are the peace seeker. You like to get along. Be careful about your emotional reactions today in case you get caught up in a battle with someone. Stay chill. Tonight: Maintain your possessions. This Week: Your energy increases. People are interested in you.
SCORPIO
(Oct. 23-Nov. 21)
★★★
You appear charming to everyone now because Venus is high in your chart. You're also popular, especially with younger people. Nevertheless, today secrets or information that was previously hidden from you might come out. Tonight: You win. This Week: Welcome solitude to contemplate your future.
SAGITTARIUS
(Nov. 22-Dec. 21)
★★★
Be patient with friends today. Likewise, avoid arguments and ultimatums, especially with members of groups. Fortunately, with the Sun and Mercury at the top of your chart, you make a great impression on others. Tonight: Solitude. This Week: Your popularity will increase.
CAPRICORN
(Dec. 22-Jan. 19)
★★★
Resist the urge to get involved in power struggles with authority figures. This will serve you no good purpose. Your victory will be a hollow one. Instead, demonstrate grace under pressure. Be calm and earn some brownie points. Tonight: Friends. This Week: Others will admire you. (Use this.)
AQUARIUS
(Jan. 20-Feb. 18)
★★
Steer clear of controversial issues like politics and religion if you want to have a peaceful Sunday. Many people are ready to push something to the limit because they have an emotional investment in something. Think about your long-term objective and stick with that. Tonight: You're admired. This Week: Travel, escape and learn more.
PISCES
(Feb. 19-March 20)
★★★
Fortunately, relations with partners and close friends are excellent today. Nevertheless, a power struggle about money, expenses or the division of labor might arise. It might pertain to aspects about shared property. Don't get involved. Enjoy your day. Tonight: Explore! This Week: Clarify shared responsibilities and property.
BORN TODAY
Actor Kyle Chandler (1965), actress Cassandra Peterson (1951), hockey player Alex Ovechkin (1985)
Source: Read Full Article