Putin humiliated as Moscow's UN bid fails after ballot behind closed doors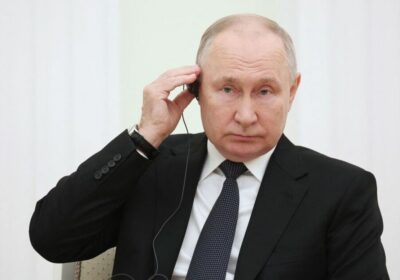 Vladimir Putin has failed in a bid to see Russia return to the UN's highest human rights body as Moscow failed to achieve enough votes in a secret ballot earlier this week.
Voting took place on Tuesday, October 10 and saw Russia gain 83 votes while Bulgaria scored 160 and Albania 123.
Following the results, Louis Charbonneau, United Nations director at Human Rights Watch declared: "UN member states sent a strong signal to Russia's leadership that a government responsible for countless war crimes and crimes against humanity doesn't belong there."
Russia was booted out of the council 18 months ago after Putin launched the invasion of Ukraine in February 2022.
FOLLOW BELOW FOR LIVE UPDATES…
Read More Putin's desperate fight to rejoin UN Human Rights Council dismantled in four wor
Good Morning
Good morning from London. I'm Tim McNulty, I'll be bringing you all the latest developments on the war in Ukraine. Please feel free to get in touch with me as I work if you have a story or tips to share! Your thoughts are always welcome.
Email: [email protected]
We use your sign-up to provide content in ways you've consented to and to improve our understanding of you. This may include adverts from us and 3rd parties based on our understanding. You can unsubscribe at any time. More info
Source: Read Full Article