RTD light-rail barricade stuck on Auraria campus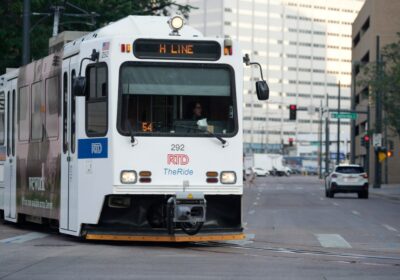 The red-and-white striped arm that blocks traffic when a light-rail passes by is stuck in the down position on Fifth Street at the Auraria campus.
The crossing barricade has been stuck and blocking traffic on Fifth Street since yesterday, said Regional Transportation District spokesperson Marta Sipeki.
"Crews are out there trying to figure out what the problem is and once we know what the problem is, we can fix it," Sipeki said.
There is no estimated time for reopening. The barricade is located on Fifth Street between Curtis Street and West Colfax Avenue.
The issue is not impacting RTD service, Sipeki said, and there are easy detours in the area.
This is a developing story and may be updated.
Get more Colorado news by signing up for our Mile High Roundup email newsletter.
Source: Read Full Article