Space war fears grow as China builds prototype plasma ring 'magnetic' weapon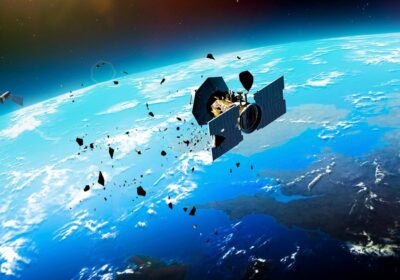 Fears over a space war have increased after it was revealed that China has built a "space force" weapon to protect its satellites from any possible enemies.
Yesterday, the Daily Star reported that Russia and the United States nearly clashed in space after a Russian satellite was spotting showing signs of "aggression" to one of its satellites. And now it has emerged that China is already making moves to arm itself against any potential bad actors in space.
A research team at the National University of Defence Technology in China has created a prototype of a huge weapon that will allow the country to push or pull enemy satellites – or potentially spacecraft – away from its own tech. Called "Space Force", the coaxial gun machine is able to "manipulate orbital targets using magnetic force," a report claims.
READ MORE: World on verge of Space War as Russian satellite shows 'sign of aggression' to US
For more space news, click here.
They claim: "These rings of plasma in the shape of a torus contain free charged particles (ions and electrons) that can move freely in response to electric and magnetic fields. The magnetic field generated by the discharge current of the plasma ring induces a current in the plasma, which in turn generates a magnetic field in opposition to the original magnetic field.
"This process continues until the magnetic field lines become 'frozen' into the plasma, meaning that the magnetic force can be transported to a location far away by the plasma ring."
Black holes could be hiding in 'pairs' as bombshell new space theory emerges
It is thought that the machine can fire eight plasma rings at an enemy target per second, travelling at 30 times the speed of sound, which result in the target being pushed or pulled in whatever direction China sees fit. Associate researcher Zhang Yuanwen, and the team's lead, said: "The design and experimental verification of a prototype is under way."
The report also explains that the new tech can be used to help guide its own damaged satellites to places it would need to go for repair . . . but the use of it as a weapon is far more worrying for most.
For the latest breaking news and stories from across the globe from the Daily Star, sign up for our newsletter by clicking here.
Source: Read Full Article