Travis Kelce thinks the NFL is 'overdoing it' by focusing so much on Taylor Swift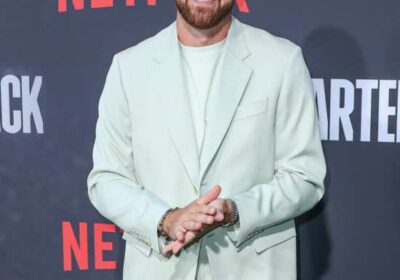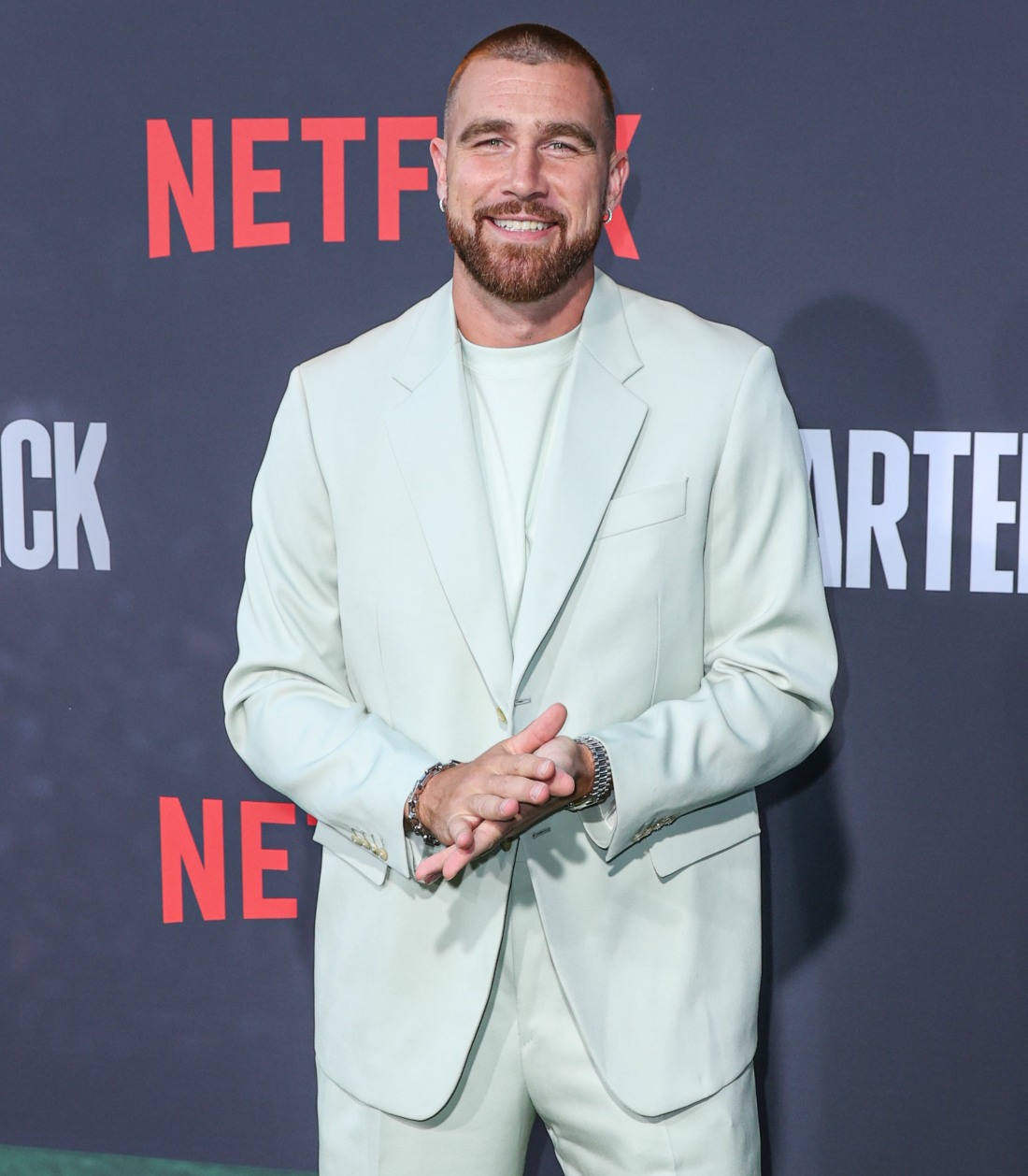 Today is Travis Kelce's birthday – he turns 34 years old, which means he's only two months older than Taylor, who turns 34 in December. Taylor was seen leaving New York yesterday and boarding one of her private planes at Teterboro Airport, and Page Six believes she was flying out to Kansas City to see her man. I believe it! You know the NFL is just dying to tweet about it too, which brings me to this – Travis and his brother Jason talked about how the NFL is doing way too much to promote Travis and Taylor's relationship.
Travis Kelce thinks the NFL needs to "calm down" with their celebrity coverage. On the latest episode of New Heights with Jason and Travis Kelce Presented by Wave Sports + Entertainment, the Kansas City Chiefs star, 33, opened up about his thoughts on the extensive coverage the NFL broadcast has been putting on celebrities amid his rumored romance with Taylor Swift.

"Let's get to it, is the NFL overdoing it?," Jason Kelce, 35, asked his brother about the celebrity coverage. "What's your honest opinion? Take away your feelings for Taylor…" which prompted a laugh from Travis. The Kansas City Chiefs tight end admitted, "I think it's fun when they show who was at the game. I think it brings a little bit more to the atmosphere, brings a little bit more to what you're watching. But at the same time I think-"

"They're overdoing it," Jason finished, to which Travis agreed: "They're overdoing it a little bit for sure, especially my situation. [But] I think they're just trying to have fun with it."

Swift, 33, attended Sunday's game with a host of other stars including Blake Lively, Ryan Reynolds, Hugh Jackman and Sophie Turner, who were featured on the broadcast multiple times. Jason theorized that the NFL was "just not used to celebrities coming to the games."

"Like basketball has it figured out," he said. "They show them once or twice but then they get back to the game. NFL is like, 'Oh my God look at all these A-lIst celebrities at the game, keep showing them, show em, show em…' You show them once let them know they're there and after touchdowns you get a little clip, but it can't be overboard with it. People are there to watch the game right?"

"Yeah, they're not there to get thrown on the TV," Travis said of the celebrities, including Swift who is notoriously private. "Cause you never know you get caught you know just throwing a big ol' cheeseburger in and you look like an idiot you know what I mean, there's just certain things… You just don't want to be on TV at all times."

The brothers also noted that the NFL has been increasing its commercials featuring Travis between the game. Jason said Travis appeared in about "seven commercials" during "every commercial break."
[From People]
Travis and Jason went on to admit that the NFL was pleased by the huge ratings the Chiefs-Jets game got, likely because they're tapping into a huge new fan base of girls and women who want to see what "Taylor Swift's boyfriend" is doing. While football is HUGE in America, there's always room to grow the sport, and that's the reason why the NFL is doing too much about Traylor: for years, the NFL has been dying to bring in more female fans, and now they have the perfect vehicle with Tay-Tay. Speaking of, the NFL actually responded to Travis and Jason's comments:
After getting backlash from some football fans for their focus on Taylor Swift and Travis Kelce the last two weeks, the NFL is explaining its spotlight on the pop superstar amid her rumored relationship with the athlete.

Swift, 33, has made the trip for Kelce's last two games — one in Kansas City on Sept. 24 and a second on Sunday in New York — which led the league to post about the "Anti-Hero" singer on their social media pages, including changing their Instagram bio to "The @Chiefs are now 2-0 with @TaylorSwift13 in attendance" and briefly putting photos of Swift as their TikTok header.

But the attention towards Swift has led to annoyance from some football fans, which the NFL addressed Tuesday, explaining that the social media changes are a normal part of their strategy.

"We frequently change our bios and profile imagery based on what's happening in and around our games, as well as culturally," the NFL tells PEOPLE. "The Taylor Swift and Travis Kelce news has been a pop cultural moment we've leaned into in real time, as it's an intersection of sport and entertainment, and we've seen an incredible amount of positivity around the sport."

"The vast majority of our content has remained focused on the game, our players and variety of other initiatives, including our Toy Story Funday Football alt-cast, the international games and more," the statement concluded.
[From People]
Wouldn't be the first time the NFL has misread the vibe, but this huge, lucrative league actually looks NEEDY. They look desperate for attention from Taylor and Travis and they look really uncool. Just my take! I'll also say this – while I do not believe this was the NFL's intention whatsoever, their outsized focus on Taylor and the Traylor relationship has ended up making Taylor a target for the douchebag bros in the NFL fanbase. And even if the NFL did that unintentionally (as I believe they did), they should absolutely shut down their douche-bro crybaby fans. A statement about how the NFL doesn't tolerate misogyny and everyone, especially Taylor and her fans, is welcome.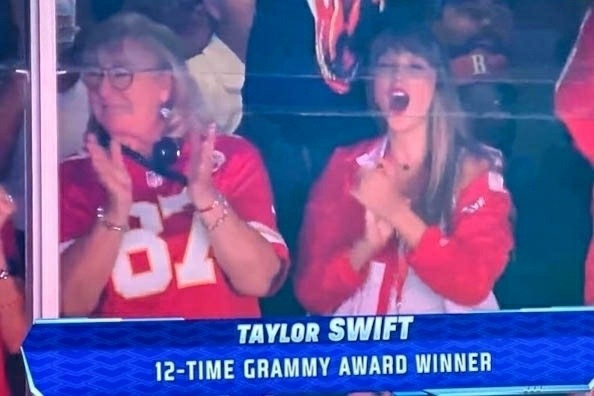 Photos courtesy of Backgrid, Cover Images, Avalon Red.
Source: Read Full Article