UFC Star Ian Garry Has 5-6 Fight Plan To Capture Belt, Starts W/ Magny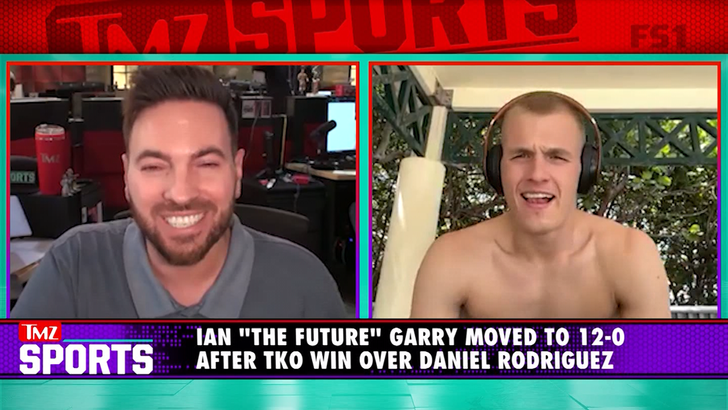 Ian Garry, soon to be the #15 ranked welterweight, isn't rushing his way to the top … "The Future" tells us he has a plan laid out, and it starts with fighting a guy he believes is the gatekeeper to the top 10!
25-year-old Garry defeated Daniel Rodriguez inside 3 minutes (it's the first time D-Rod's been finished with strikes) on UFC on ABC 4 … and joined Babcock on the "TMZ Sports" TV show (airs weekdays on FS1) where he talked about his next moves.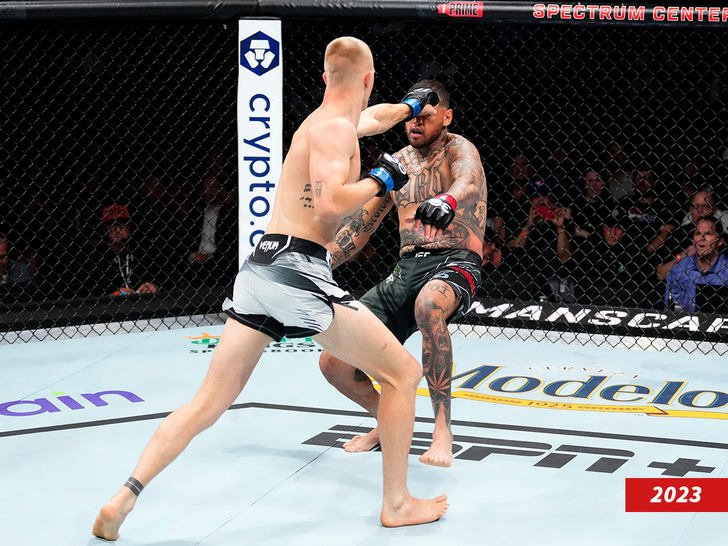 "Yeah, [Neil Magny is] still the guy I want for so many reasons," Garry said. "I believe that everybody knows who Magny is. Everybody knows how game a fighter Magny is."
Garry admits Magny (27-10) may not have the best record … but he's a guy who can expose you if you aren't prepared.
"If there's a guy in the division before you enter that top 10 that you wanna test yourself against and see if you're legit, it's Neil Magny."
As it stands, "The Future" is a perfect 12-0 … in a sport where unbeaten records are a rarity. And, the zero is something that Ian says means a lot to him.
"To be able to sit there and say no one ever cracked the code, to be able to sit there and say no one was able to decipher the game that I bring to the table, absolutely. 100%," he said.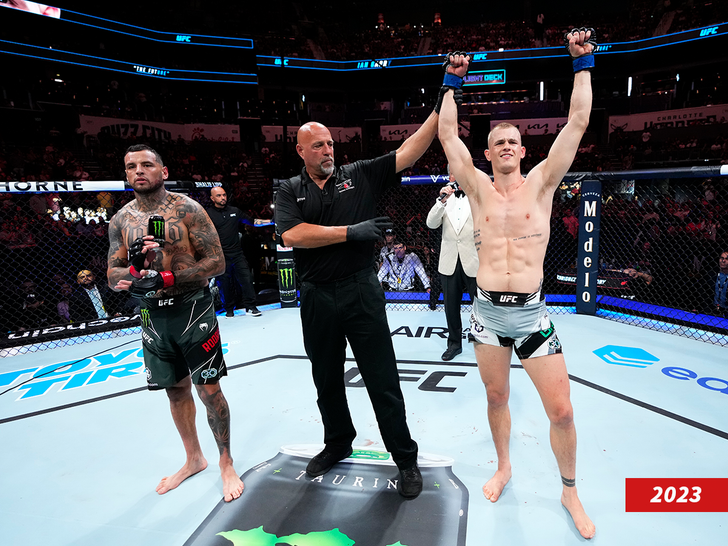 Despite the immense success so early in his career, Garry isn't resting on his laurels. In fact, he says he's planned a trip to Brazil where he'll work on jiujitsu … as well as a voyage all the way to New Zealand, where he's going to train with middleweight champ Israel Adesanya.
"Don't tell me that if I'm training with Adesanya, that I can't pick up one or two little details that are gonna help elevate my game," Garry said.
"Traveling and learning and growing and becoming better is inevitably more important to me right now than hunting for the title right now, because when I decide to make that title run, I'm gonna succeed and nobody's gonna be able to take me off that."
Perhaps the coolest part of the win for Ian was his idol Conor McGregor's reaction to the one-sided victory … when Notorious tweeted, "When you call your shot and hit it, that's special. The Shot Caller Club has a new entry, Ireland's Ian 'The Future' Garry! #NotAScratch."
Garry was loving it … saying, "I'm like a f***ing kid in a candy store when I see that guy post stuff on Twitter," Garry said. "He's also f***ing hilarious."
"Look, he's a superstar, and if I could have any amount of success that he had, I would be proud."
Source: Read Full Article