Samsung's Galaxy beaten to a first of its kind Android upgrade by Xiaomi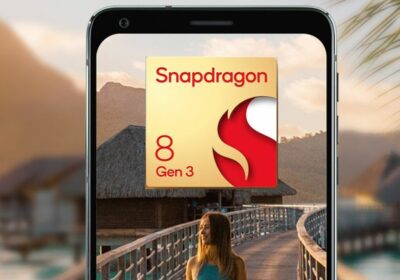 It's been a massive week for Android. Firstly, Qualcomm revealed its new Snapdragon 8 Gen 3 processor which looks set to take phone performance to a whole new level. Then, in a first-of-kind announcement, Chinese smartphone firm Xiaomi immediately revealed it's launching a device that will feature this next-generation brain.
The new Xiaomi 14 will be revealed later this week and whilst full specs are yet to be confirmed, we do know for sure that it will be powered by the 8 Gen 3.
That puts it one step ahead of its rivals with other firms such as Samsung, Oppo and Sony yet to reveal their full plans for the inclusion of this processor.
We'll find out more details about the Xiaomi 14 on October 26 but it will get some serious performance thanks to Qualcomm's chipset.
The Gen 3 is around 20 percent more powerful than the older Gen 2 chip and that's not all as it also offers improvements to photography, movie making and gaming on the device.
In fact, users will be treated to gaming features such as lifelike multi-source lighting and lag-free graphics from an unprecedented 240 FPS on 240 Hz displays should make the mobile in your pocket feel a little more like a PS5 console.
"Snapdragon 8 Gen 3 infuses high-performance AI across the entire system to deliver premium-level performance and extraordinary experiences to consumers. This platform unlocks a new era of generative AI enabling users to generate unique content, help with productivity, and other breakthrough use cases." said Chris Patrick, senior vice president and general manager of mobile handsets, Qualcomm Technologies, Inc.
"Each year, we set out to design leading features and technologies that will power our latest Snapdragon 8-series mobile platform and the next generation of flagship Android devices. The Snapdragon 8 Gen 3 delivers."
Advert-free experience without interruptions.
Rocket-fast speedy loading pages.
Exclusive & Unlimited access to all our content.
Although no other firms have revealed new call makers it has been confirmed that devices from ASUS, Honor, iQOO, MEIZU, NIO, Nubia, OnePlus, OPPO, realme, Redmi, RedMagic, Sony, vivo, Xiaomi, and ZTE will all feature the Gen 3 so watch this space.
Source: Read Full Article