This secret code drops price of EVERYTHING on Amazon today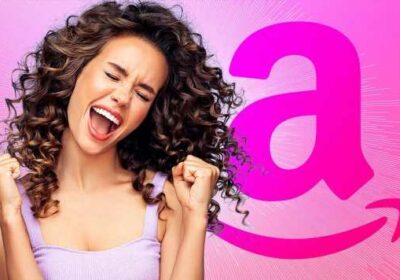 Use code AMAZONUK25 at checkout to get a £5 discount on anything from Amazon UK when you spend £25 or more today. But hurry – you'll need place your order before midnight tonight
Amazon is offering £5 off everything on its website to celebrate its 25th anniversary in the UK. To unlock the discount, you'll need to type code AMAZONUK25 at checkout.
As you might expect, there is some small print with this offer: the £5 discount will only work when you've spent a minimum of £25 in a single order (although, that amount can be made up from multiple items) and you'll need to place your order before 11.59pm tonight (Friday September 15, 2023) to qualify. Amazon says it will limit the discount voucher to the first 10,000 customers.
And that's it.
Using the code at checkout, you'll be able to slash the cost of items from any of Amazon's departments – from household items and cleaning products, to clothing and cosmetics, books and music, video games and new consoles, iPhones and Android devices, flatscreen TVs and sound systems, the list goes on.
The AMAZONUK25 code is available to all customers, including those with an Amazon Prime membership, which enables a slew of perks including next-day delivery at no extra cost across hundreds of thousands of items, access to exclusive shows and movies on Prime Video, and Kindle books to borrow.
Just make sure to place your order before midnight tonight – or miss out on the latest price cut.
As part of the celebrations for its 25th anniversary, Amazon has shared some of the biggest sellers on its since its 1998 launch in a new quiz hosted by comedian Tom Allen.
Amazon's Quiz of 25 Years also features Judi Love, Babatuìndeì Aléshé, Sam Thompson, and Dani Dyer, answering questions on some of the most popular products and biggest trends across departments featured on the online retailer, including books, music, films, video games, beauty, fashion, toys and games.
You can watch the quiz on YouTube, or in the embed below…
https://www.youtube.com/embed/L02xWKVM_Xo
Speaking about the latest promotion, UK Country Manager for Amazon, John Boumphrey told Express.co.uk: "Amazon arrived in the UK 25 years ago, and a lot has changed since then. We have evolved from being an online bookseller in 1998, to offering customers millions of items including tech, toys, food, fashion, films, music and lots more.
"We have seen popular products stand the test of time and some trends come and go, but we know that some things don't change – customers will always want good prices, wide selection and fast, convenient delivery options, and we look forward to delivering this for the next 25 years and beyond."
Use code AMAZONUK25 at checkout to get a £5 discount on anything from Amazon UK when you spend £25 or more today. But hurry – you'll need place your order before midnight tonight
MORE LIKE THIS
Best iPhone 14 deals
Best iPhone 14 Pro deals
Best iPhone 13 deals
Best iPhone 12 deals
iPhone 14 review
iPhone 14 Plus review
iPhone 14 Pro Max review
iPhone 13 review
iPhone 12 review
Best iPhone
Source: Read Full Article