Jail expert says Ghislaine Maxwell has 'rubbed prisoners up the wrong way'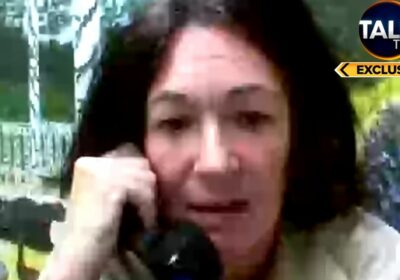 A prison consultant who charges celebs for his help on preparing for their stints behind bars has said that 'jail Karen' Ghislaine Maxwell' could 'write a book on what not to do'.
Justin Paperny, director of White Collar Advice, said that Maxwell, an associate of Jeffrey Epstein, rubbed other prisoners up the wrong way by filing over 400 complaints when she was jailed.
The 61-year-old British socialite – convicted of grooming underage girls for sex with Epstein – is at Federal Correction Institute Tallahassee, where she is set to spend the next 20 years of her life.
READ MORE: Ghislaine Maxwell snitches on tattooed bunkmate 'Batman' over 'loud' bonk sessions
"When you go to prison and you immediately want things, it's off putting for people who have never had it," Paperny told the Daily Mail.
He said that Prince Andrew's pal did exactly this, following her conviction in December 2021.
Paperny added that "not complaining" is advisable, but Maxwell has "chosen to go down a totally different path, making it harder."
He hasn't advised Maxwell, but has worked with Real Housewives star Jen Shah and reality couple Todd and Julie Chrisley.
"It starts with gratitude and recognising the majority of people with whom we work have had a lot of benefits and opportunities throughout their life," he said.
"It's about finding perspective that many people in that system have had nothing but ups and downs throughout their life, in and out of prison, maybe parents who might've been in prison, they didn't have opportunities.
Nurse returns to car to find hidden angry note with chilling four-word 'threat'
"So we encourage our people that to find that perspective to be grateful, never complain."
FCI Tallahassee is only a few hours from the Palm Beach mansion of paedophile Jeffrey Epstein, where she enticed and groomed minor girls to be abused at his hands.
Maxwell was sentenced in June 2022 after being found guilty of recruiting his victims and trafficking underage girls for him to sexual abuse.
The billionaire Wall Street financier and convicted sex offender killed himself in a Manhattan jail cell in 2019.
Epstein had been awaiting his own sex trafficking trial.
To stay up to date with all the latest news, make sure you sign up to one of our newsletters here.
Source: Read Full Article