Labour shadow minister hints party could tear up voting system – sparking fears of a stitch-up | The Sun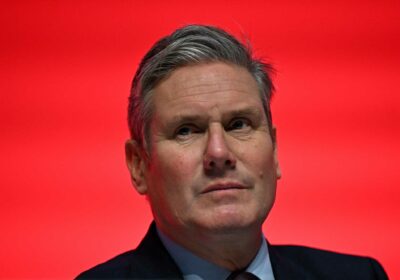 LABOUR could tear up the voting system once in power, a top frontbencher has hinted.
Lucy Powell said she was open to "conversations" around electoral reform if Sir Keir Starmer becomes PM – sparking stitch-up fears.
The Shadow Commons Leader told party members: "I'm personally for, kind of, looking at electoral reform-type stuff."
Her remarks sparked Tory warnings that Labour could do away with first-past-the-post in favour of a proportional representation system that tends to produce chaotic coalition governments.
The Lib Dems have long called for the European-style method and it would likely be a key demand in any post-election deal if Sir Keir fails to win a majority.
While Ms Powell said talk of electoral reform was a "distraction" right now, she said "conversations can come later". 
READ MORE ON POLITICS
'NEW BRITAIN'
Starmer eyes 10 years in power & aims to rebrand Labour as party of 'service'
WAITING ROOM
Keir's plan to cut waiting lists ridiculed as it relies on docs volunteering
She told a New Statesmen conference fringe meeting: "We've got to win the election with the rules which we're operating under, and we should be laser-focused on that for now."
But she did suggest one of the benefits of the current system was MPs' links with their constituencies.
Yet Conservative chairman Greg Hands warned of an attempt to "rig elections" that would make it incredibly difficult for his party to win a majority.
He said: "Britain had a referendum on electoral reform in 2011, and it was decisively defeated.
Most read in Politics
COR-BINNED
Keir Starmer bids to banish Corbyn's ghost and leads standing ovation for Israel
scare for keir
Moment protester leaps onto the stage & throws glitter at Sir Keir Starmer
OUT OF CONTROL
Airport blunders let 1K travellers enter UK without passing passport control
'NEW BRITAIN'
Starmer eyes 10 years in power & aims to rebrand Labour as party of 'service'
"This is classic Labour, playing short term politics for their own political gain rather than focusing on what's right for the British people."
It is currently not Labour policy to change the voting system, however the stance points at "flaws" in the existing model.
Source: Read Full Article