Queen Elizabeth II's final public pic taken after telling Charles 'it's my job'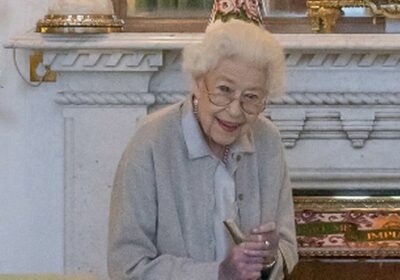 The final photograph of Queen Elizabeth II saw her tell then Prince of Wales Charles it was her "job" to carry out duties.
The current King of England had been suggested as a possible replacement for public duties for the Her Majesty, but a "buoyant" Queen refused to relent.
Her Majesty insisted on going ahead with her duties and a royal insider claims an optimistic Queen was committed on continuing her duties as normal.
READ MORE: Meghan Markle's job title on Archie's birth certificate is what she does now
On this day (September 6) in 2022, the Queen was publicly photographed for the final time.
The photographs of the Queen, taken by PA photographer Jane Barlow, saw Her Majesty meet with then Prime Minister Liz Truss, who was officially appointed in the role on that day.
Taking the photo of a cane-using Queen just two days before her death, Barlow snapped what is believed to be the last public photo of the long-reigning monarch.
Charles had already taken up a handful of roles including the reading of the Queen's Speech in Parliament, but Queen Elizabeth II was adamant on continuing in her roles.
According to a source, she had told her eldest son: "Of course I have to, it's my job."
Frozen humans could be brought back to life in just 70 years, expert claims
That same source, speaking to The Sun, said: "It was unusual as it was very casual. No one was smartly dressed. But the Queen was in sparkling form. She was very, very jolly. She was funny, joking. She was buoyant."
Another source said: "No one was ever in a panic at Balmoral that weekend. But the doctors were there."
A statement following Her Majesty's death last year commemorated the profound loss for King Charles, who confirmed the passing at the time.
He said: "We mourn profoundly the passing of a cherished Sovereign and a much-loved Mother. I know her loss will be deeply felt throughout the country, the Realms and the Commonwealth, and by countless people around the world."
For the latest breaking news from the Royal Family and stories from the Daily Star, sign up for our newsletter by clicking here.
Source: Read Full Article