CASETiFY unveils iPhone15 popular bounce case that'll survive a 32.8ft drop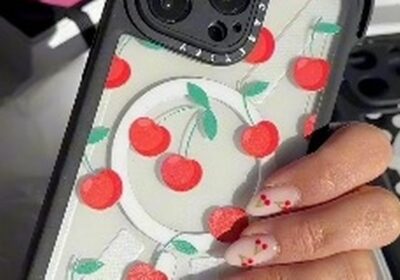 Bookmark
Gen Z-approved tech accessory brand CASETiFY has just dropped a new range of cases for Apple's iPhone 15 launch.
The highly-anticipated 'Wonderlust' event in California saw Apple CEO Tim Cook unveiling new colours for iPhone 15 and iPhone 15 Pro, which will be available to pre-order on Thursday, September 15.
With new features like an action button and new titanium design, the case maker has got them all covered as they released a full range of products that keep your new phone safe while maintaining style.
They asked influencer Katarina Mogus to bring the new cases to the launch and try them on first-hand.
She said in a video: "There is major Apple news and I'm so excited to share it with you guys.
"First off, Apple just dropped a brand new pink iPhone 15 and the first titanium iPhone 15 Pro with USB-C and a brand new action button.
"By holding down the action button, you can quickly access shortcuts like this.
"To keep my brand new iPhone protected, I'll be using the Ultra Bounce case from CASETiFY, it has six layers of rugged protection.
"It's durable and aesthetic. I'm obsessed."
The award-winning Ultra Bounce case, £104, promises to provide structural support and add rigidity in the event of a drop.
Made to endure the most extreme drops up to 32.8ft, the case has six-layered Rugged Protection System with air-cushioned shock absorption wrapped around four corners.
It's giving shoppers a peace of mind when using the new gadget for adventures.
Other than getting maximum protection, CASETiFY also made a "multi-tasker" case for all new iPhone models.
The Impact Ring Stand Case, £76, is cleverly designed with a kickstand feature around lens protection.
Perfectly built around iPhone 15's new 48MP cameras, the durable stand can be adjusted up to 150 degrees.
Shoppers can choose with or without MagSafe features and you can check the rest of the collection here.
For basic protection, you can find clear phone case from online marketplace Amazon from £15.95.
Or you could get Apple's leather-alternative case using FineWoven to mimic the leather texture for environment protection.
Source: Read Full Article